Curriculum
In line with our school vision, we plan our curriculum to ensure our pupils can be the best they can be. Here at Ashford CE Primary School, alongside our English and Mathematics curriculum, we have created a curriculum based on cross-curricular and inspirational thematic overviews which help the children to draw together all the strands of the National Curriculum, make links with their everyday lives and interests, and give them the best opportunities to learn new knowledge and develop new skills.
Our Curriculum Intent is based around our Six ACE learning principles:
Enthuse and inspire pupils to love learning, develop their talents and challenge themselves with the highest expectations for all.
Equip pupils to be secure with the basic skills they need in talking, reading, writing and maths, and instilling a life-long love of reading and stories.
Facilitate purposeful and meaningful learning through rich talk, discovery, practical experiences, enabling children to develop new skills and knowledge.
Ensure vibrant high quality learning environments in and beyond the classroom to inspire excellent outcomes.
Foster resilience and a growth mindset in our pupils so they are proud of themselves, recognise their achievements and are supportive of others' success.
Centre all learning around our Christian values and enable children to develop a sense of their own identity and spirituality.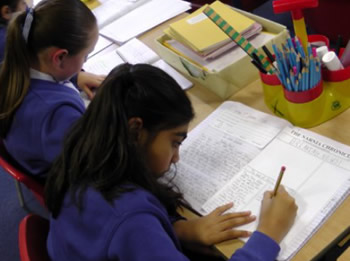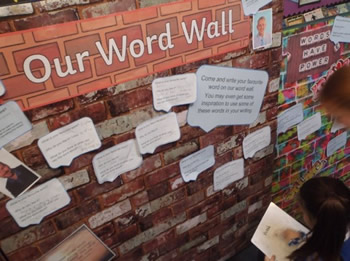 Wider Curriculum
We have created a format to learning, where children are not taught individual History, Geography, Science, Art and DT lessons. Instead, we have created curriculum themes which link all of these areas together. The aim of this is to create greater opportunities for enquiry and developing skills that can be used in all areas of learning. No longer do children learn subjects in isolation, but through developing skills across a range of areas. This might include linking History, PE and Music through a study of Tudor dance, or learning about how people in the Stone Age survived by actually trying out some of their farming techniques. The possibilities for enriched learning experiences are very exciting. For every theme, each year group participates in a WOW event, to inspire and enthuse the children, giving them alternative learning experiences.
Modern Foreign Languages are also taught in the Juniors. Specialist areas of computing are taught during our computing sessions (ICT), including coding.
Our format has been adopted by all year groups and means that our pupils have a more creative cross curricular and enjoyable thematic approach to learning. These themes are largely History, Science, Design Technology or Geography based, but have links to other areas of the curriculum. Separate coverage for other subjects in the curriculum, such as Maths and Literacy, can be read about in the appropriate sections of this site. In all areas, strong thematic links are made wherever appropriate to enrich these learning experiences. The children partake in a wider range of creative, practical and skills based activities, tailored for their individual needs. Children can explore each theme by creating their own questions, investigations and identifying the areas about which they would like to know more.
We always encourage our children to take great pride in their work, and this is even more evident in their theme books. We give the children opportunities to display their own work and show off their creativity in the best way they can.
Curriculum Themes Overview
Please see below for further details on the exciting themes that are being taught this year.

Curriculum Themes Overview (2022-23)
Individual Year Curriculum Overviews can be found on the Year Group pages.
For more information about the National Curriculum please click here.