Our Church Links
We are supported by our two local parish churches St Hilda's and St Matthew's whose clergy regularly lead collective worship.
Ashford CE Primary School's association with St Matthew's and St Hilda's goes back many years. Both churches are landmarks in Ashford town centre offering much support and respite for many in our community. Father Stuart from St Matthew's and Father Joseph from St Hilda's lead collective worship regularly.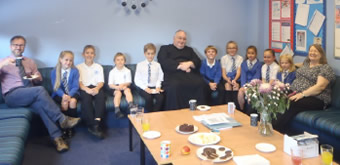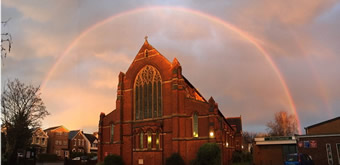 We are also very fortunate to have links with a variety of other local churches, including Ashford Congregational Church and St Saviour's Church, who support us and join with us from time to time.
Please click on the links below to connect with their individual websites:
At Ashford we celebrate our faith in a number of ways. Each classroom has a Reflection area where children are encouraged to sit quietly and read or write prayers. We have a special Prayer Tree where children can write and attach their prayers. Each class has its own candle which is brought into the room at different times during the week.
We celebrate the customary seasons such as Christmas, Easter and Harvest Festival. School Services are held at both St Matthew's and St Hilda's during the year.
We also take part in the St Matthew's Ashford Tree Festival each year. This is an exciting event where schools, groups and other organisations each decorate a special Christmas Tree as part of the church's Christmas Fair. We have won prizes such a Children's Prayer book and a silver tree decoration.